Lütfen yeni sürüm bir internet tarayıcı kullanınız.<![endif]-->
PEER REVIEW PROCESS
Journal of Clinical Obstetrics & Gynecology (JOCG) is an unprejudiced and independent; international, equitable, open-access, and a peer-reviewed journal that evaluates the manuscripts by principles of "double-blind" arbitration.


INFORMATION FOR REVIEWERS:
Conflict of Interest: Reviewers should not consider manuscripts in which they have conflicts of interest resulting from competitive, collaborative, or other relationships or connections with any of the authors, funders, or institutions connected to the paper or any relevant interests in organizations that might benefit or suffer from publication of the work.
Journal of Clinical Obstetrics & Gynecology uses an evaluation system to eliminate reviewer options that are from the same institution of the authors.
Confidentiality: Reviewers should keep manuscripts, associated material, and the information they contain strictly confidential.
Reviewers staff members must not publicly discuss the authors' work, and reviewers must not appropriate authors' ideas before the manuscript is published.
Reviewers must not retain the manuscript for their personal use and should destroy paper copies of manuscripts and delete electronic copies after submitting their reviews.
Promptness: Any selected reviewer who feels unqualified to review the research reported in a manuscript or knows that its prompt review will be impossible should notify the editor and excuse him/herself from the review process.
Objectivity: Reviews should be honest, objective and free from personal prejudice. Personal criticism of the author is inappropriate. Reviewers should express their views clearly with supporting arguments.
Acknowledgement of Sources: Reviewers should identify relevant published work that has not been cited by the authors. Any statement that an observation, derivation, or argument had been previously reported should be accompanied by the relevant citation. A reviewer should also call to the editor's attention any substantial similarity or overlap between the manuscript under consideration and any other published paper of which they have personal knowledge.


Article review process chart: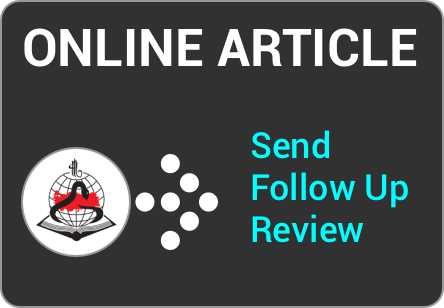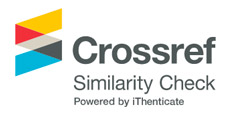 This journal is licensed under a
Creative Commons Attribution-NonCommercial-NoDerivatives 4.0 International License
.